PNC is very popular among mortgage loan borrowers as this financial institution offers several mortgage options to choose from. Not only this, but you will also get many PNC Mortgage payment options that suit you accordingly as per to your preference. Today, we are going to discuss the same. If you are also looking out for getting detailed information regarding PNC Mortgage Payment options then read the following post till the end.
What are the different methods for making PNC Mortgage Loan Payment?  
In order to make PNC Mortgage Loan Payment, the clients get several appropriate methods through which they can easily make their mortgage payment on time without facing any trouble. To know what those PNC mortgage payment options are, check out these below-mentioned payment methods to determine which one is the best for you.
1) Make PNC Mortgage Payment by visiting PNC Branch
The clients can make the person to person payment by simply visiting the nearest PNC branch. All you have to do is to go to the PNC nearest branch and make the payment with the help of the of a bank teller. You will be required to use the coupon in your coupon book or else from your billing statement for making your PNC Mortgage monthly payments. You should then write down your loan number on the back of your cheque.
2) Make PNC Mortgage Payment Online via Official Web Portal
One of the easy, secure and less time-consuming methods of paying PNC Mortgage is through online. The best part is that the bill payment process is free of cost and you don't have to pay any additional cost for that.
Note: At the time of making PNC Mortgage online payments, you have to decide the amount you have to pay and add PNC Mortgage to your list of beneficiaries via the Pay Bills tab that has been listed in the PNC Online Banking. After that, ensure your payment every month or else you can also set up periodic payments as per to your suitability. Also, the payments which are made by 10 p.m. ET is going to be accounted for on the next business day, so make sure of the timings before making a mortgage payment.
Step 1: In the first step of online payment, the clients have to go to the official online portal at pnc.com.
Step 2: You will be directed to the login page, if you are new to this site, create your online account by clicking on sign in option and providing all the required information. If you already have an online account then login to your account by providing your credentials such as your user ID and password.
Step 3: As soon as you have provided correct login credentials click on log in and you will get access your PNC account dashboard. At the homepage, click on the "Pay Bills" option available under the mortgage section.
Step 4: Key in your mortgage account number along with your payment address zip code that you can get from your billing statement.
Step 5: At last, click on the "Schedule payment" option in order to schedule your bill payment.
3) Make PNC Mortgage Payment via Mail
The clients can also mail in their PNC mortgage payments on a monthly basis and to make payment with this method, all you have to do is to send it to the below-mentioned address. However, mailing address differs on the basis of a different state.
West Coast States: PNC Mortgage P.O. Box 54828, Los Angeles, CA 90054.
East Coast States: PNC Mortgage P.O. Box 6534, Carol Stream, IL 60197.
4)  Make PNC Mortgage Payment by Phone
The most simple and easy way for making PNC Mortgage Payment is through phone, all you have to do is to call at this number: 1-877-429-4129. After getting connected to an automated system, say, "Make a mortgage payment" after which you are going to be asked your Social Security number or bank account number and other security questions to confirm your identity as well as to complete your payment. For any issue or to get any help, you can call at the customer service at 1-800-523-8654.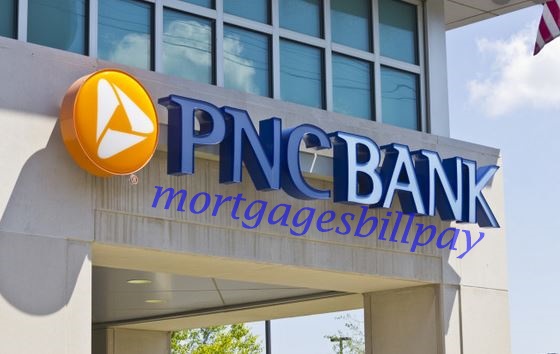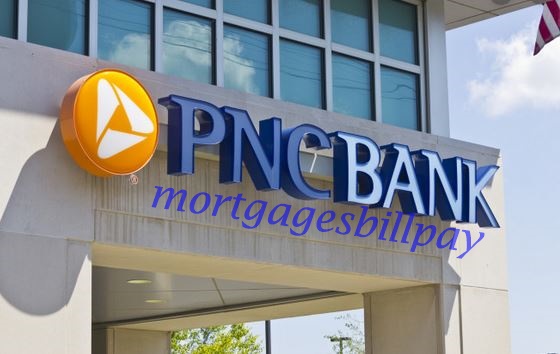 Alternative Payment Options For Making Monthly Mortgage Payment
Other than above-listed payment options, the clients can also try alternative choices for making their monthly instalments.
You can also make the payment through Automatic Withdrawals as soon as you set up for automatic payment or else an Electronic Funds Transfer (ETFs). One must make sure EFT set up usually takes 5 to 7 business days, so, do it accordingly.
Another method for the PNC Mortgage is through Bi-Weekly Draft Program which is useful in paying off your loan quicker with reduced interest payments. In this method, you will be required to make half of a monthly payment every 2 weeks, which makes a total of 13 monthly payments each year in spite of 12 payments.
The other payment options are Western Union Quick Collect and Speedpay. The clients can pay their PNC mortgage payments at any of the Western Union locations. If you want to know the details regarding the same or its nearest location, then you can call for Western Union at the official number: 1-800-525-6000. You have to complete the Western Union Quick Collect form with the help of the CODE CITY (PNCMORTGAGE OH) for making your monthly payment. The clients using this option must make sure that you will have to pay a considerable amount of fee with this Western Union service.
Apart from Western Union Quick Collect, you can go for Speedpay which is an online payment service that offers its clients the ability for making instant mortgage payments from any account directly, that also consists of accounts at other banks. However, in this method as well, the clients will be charged an additional fee of $7.00 for all Speedpay payments, though; the payments done from the PNC Bank Account are going to free of cost without any additional cost except the condition which is restricted by state law.
About PNC Financial Services Group, Inc.
PNC is a very popular American bank based in Pittsburgh, Pennsylvania that provides several financial services to its users. On the other hand, PNC Bank is its banking subsidiary which runs and functions in the total number of 21 states and the District of Columbia. The bank comprises of total 2,459 branches along with more than 9,000 ATMs across the country. The users through this company can get financial services such as wealth management, asset management, estate planning, information processing as well as loan servicing. In addition to that, PNC has been also ranked at the 7th position on the list of largest banks by assets in the US.